Search Map or Mt.
Category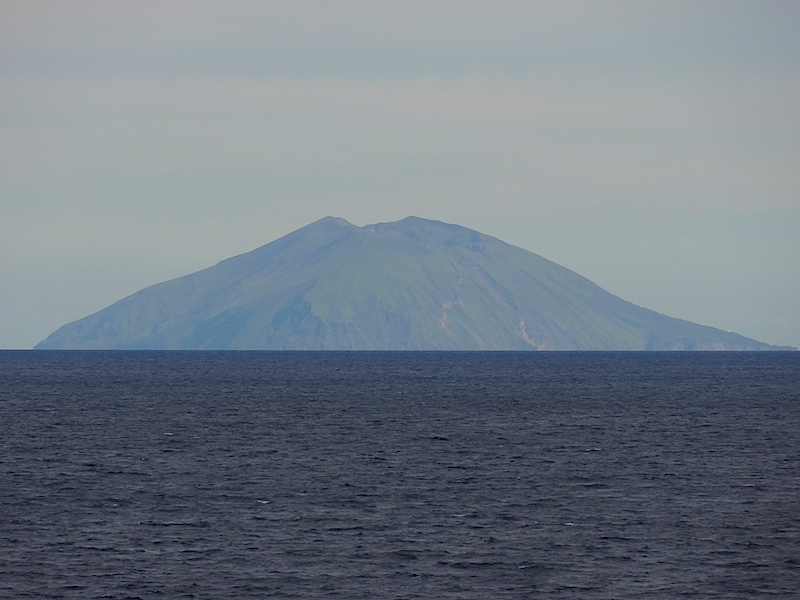 Elevation

737m

Location

Hokkaido

Coordinates

North Latitude41°30'40", East Longitude139°21'30"
Source:Wikipedia
Ōshima (大島?) is an uninhabited island in the Sea of Japan, 50 kilometres (31 mi) to the west from Matsumae town and therefore the westernmost point in Hokkaidō. It is part of the town of Matsumae in Matsumae District, Oshima Subprefecture in Hokkaidō, Japan. To distinguish Ōshima from other islands with the same name, it is sometimes known as Oshima Ōshima (渡島大島?) or Matsumae Ōshima (松前大島?).

At 9.73 square kilometres (3.76 sq mi), Ōshima is the largest uninhabited island under Japanese sovereignty. The island is a double caldera with a scoria hill rising in the middle. It is the peak of two overlapping stratovolcanoes and their associated calderas, Mount Higashi and Mount Nishi. The highest peak, Mount Era (江良岳 Era-dake?) at 737 metres (2,418 ft), is part of a triple volcano. The peak rises close to 2,000 metres (6,600 ft) from the sea floor. The island consists of mafic alkali and non-alkali volcanic rock, less than 18,000 years old.

On the south side of the island at Aidomari (北風泊 Aidomari?), there is a lighthouse and a heliport operated by Japan Coast Guard.

Because of volcanic activity and nature conservation, landing on the island requires the approval of the Agency for Cultural Affairs.