Search Map or Mt.
Category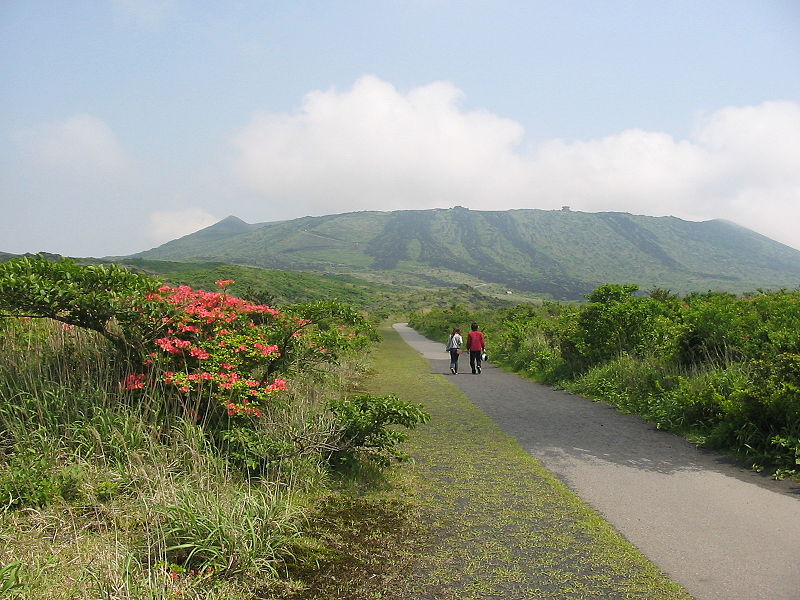 Elevation

764m

Location

Tokyo

Coordinates

North Latitude34°44'0", East Longitude139°24'0"
Source:Wikipedia
Izu Ōshima (伊豆大島 Izu-ōshima?) is a volcanic island in the Izu Islands.[1] The island is administered by the Tokyo Metropolitan government, Japan and lies about 100 km south of Tokyo, 22 km east of the Izu Peninsula and 36 km southwest of Bōsō Peninsula.

Ōshima Town (大島町 Ōshima-machi?) serves as the local government of the island. The town (municipality) was formed in 1955 by the amalgamation of six separate villages (municipalities), which were:

Okata (岡田村) (north)
Moto (元村) (west)
Senzu (泉津村) (northeast)
Nomashi (野増村) (west, south of Moto)
Sashikiji (差木地村) (south, with Mabushi)
Habuminato (波浮港村) (southeast)
Moto, which had been called Motomura (village) until then, became seat of the local government for the whole island as Motomachi (town).

Izu Ōshima, at 91.06 km² is the largest and closest of Tokyo's outlying islands, which also include the Ogasawara Islands. Izu Ōshima forms part of the Fuji-Hakone-Izu National Park. Izu Ōshima is a stratovolcano.

Izu Ōshima is most famous for Mt. Mihara (764 meters), which last erupted in 1990. Izu Ōshima is also a popular site for tourists from both Tokyo and Shizuoka due to its close proximity to the mainland.

There are a number of ferries which leave from Takeshiba Sanbashi Pier, near Hamamatsuchō, Tokyo. Ferries also leave from Atami in Shizuoka.

There are several flights per day from Ōshima Airport to Tokyo International Airport (Haneda) in Ōta, Hachijojima Airport in Hachijojima and Chōfu Airport in Chōfu (all four airports are in Tokyo).

The island is known for its Camellia Festival, Hanabi Festival, five black sand beaches, and several onsen.
●

Area/Miharayama

●

Scale/GSI 1:50000

●

Size/1.5MB

●

Release Date/2012.11.22

●

Update:2016.01.07

●

Version:2.0