Search Map or Mt.
Category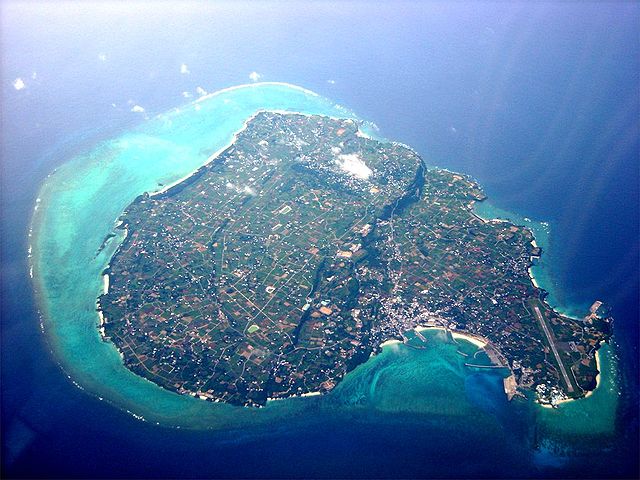 Elevation

98m

Location

Kagoshima

Coordinates

North Latitude27°02'40", East Longitude128°25'02"
Source:Wikipedia
Yoronjima (与論島?, Okinawan: ユンヌ Yunnu; Kunigami: ユンヌー Yunnuu) is one of the Amami Islands.

The island, 20.8 km² in area, has a population of approximately 6,000 persons, and is administered as the town of Yoron, Kagoshima. Much of the island is within the borders of the Amami Guntō Quasi-National Park.

Geography
Yoronjima is the southernmost of the Amami Islands and is located approximately 22 kilometres (12 nmi) north of Hedo Point, the northernmost point of Okinawa Island. and 563 kilometres (304 nmi) south of the southern tip of Kyūshū.

The island is an elevated coralline island with a highest point 97 metres (318 ft) above sea level. The coast of the island is surrounded by a coral reef.
●

Area/Yoronjima

●

Scale/GSI 1:50000

●

Size/0.4MB

●

Release Date/2012.11.22

●

Update:2016.01.07

●

Version:2.0