Search Map or Mt.
Category
Shirakamidake, Matesan, Ominedake, Kuzureyama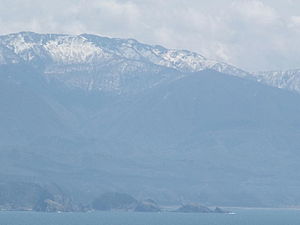 Elevation

1,235m

Location

Aomori

Coordinates

North Latitude40°30'27", East Longitude140°01'06"
Source:Wikipedia
Mount Shirakami (白髪山 Shirakami-yama?) is a 721.4 meter high mountain in Sasayama, Hyōgo, Japan. Another name is Tamba-Fuji, literally, 'Mount Fuji in Tamba Province'. This mountain is one of the Hyōgo 50 mountains, and Kinki 100 mountains.

Outline
Mount Shirakami is one of the most famous mountains in Tamba Highland, well known for its good shape like famous Mount Fuji. This mountain is an independent mountain in this area, and visitors can enjoy the almost 360 degree panorama view from the top. This mountain is the source of Mukogawa River.
Shirakamidake, Matesan, Ominedake, Kuzureyama
●

Area/Shirakamisan

●

Scale/GSI 1:50000

●

Size/2.5MB

●

Release Date/2012.09.30

●

Update:2016.01.07

●

Version:3.0