Search Map or Mt.
Category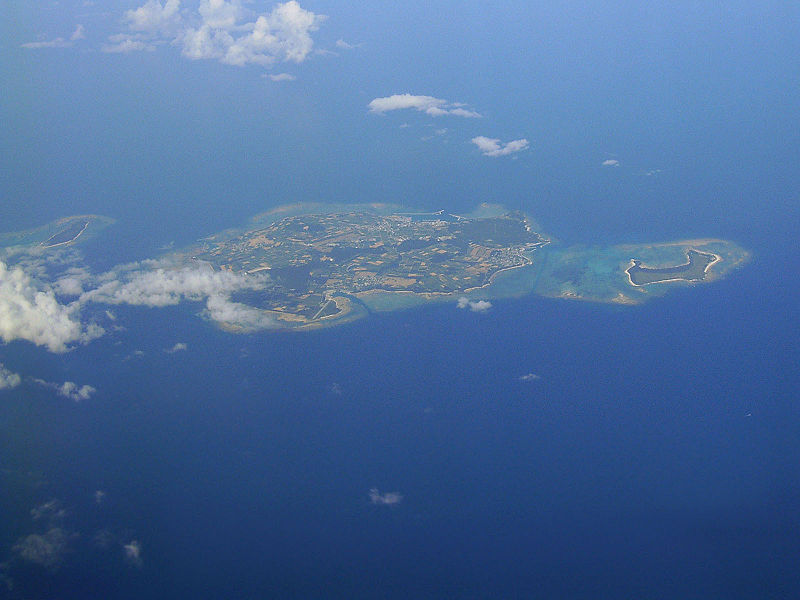 Elevation

119.9m

Location

Okinawa

Coordinates

North Latitude26°55'40", East Longitude127°56'28"
Source:Wikipedia
Izena Island (伊是名島 Izena-jima?) is located in the East China Sea, north-west of Okinawa Island, in the Ryukyu Islands of Japan. During the Meiji period, it was part of the Okinawa Prefecture. The island has a diameter of about 5 kilometres (3.1 mi) and is surrounded by coral reefs, blue sea, and white beaches. The five villages of about equal size and population which are located on the island are Izena, Nakada, Shomi, Uchihana, and Jicchaku (also called Serikyaku).

Izena village was the birthplace of King Shō En (1415–1476), the first king of the Second Shō Dynasty of the Ryūkyū Kingdom. Shō Shishō (1402–1439), of the short lived Shō Dynasty, was also from the Izena Island. The worshiping rites of Agari Umai ("worship from afar") and the ritual of welcoming of sea deities are observed in this island. Izena Island is also the birthplace of the contemporary artist Naka Bokunen and musician Irei Shunichi (伊禮俊一).

The island is also associated with the pottery and archaeological ruins found here of the Okinawa's pre-historic Jōmon period (c. 14,000 BC – c. 300 BC). The island has historic sites such as Izena Tamaudun Mausoleum, Izena Castle, a historical fortress built around in the 14th century, and a park which has bronze statue of King Shō En when he was known as Kanemeru.