Search Map or Mt.
Category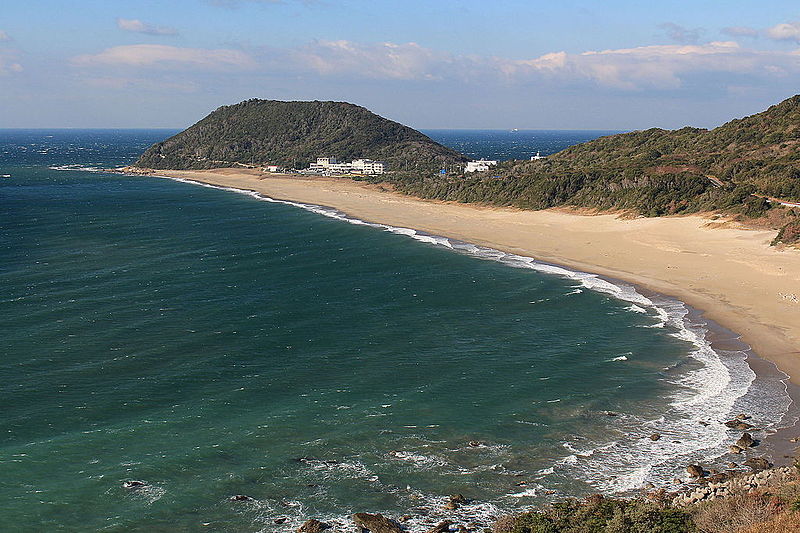 Elevation

328m(Oyama)

Location

Aichi
Source:Wikipedia
Atsumi Peninsula (渥美半島 Atsumi Hantō?) is a peninsula in southeastern Aichi Prefecture, central Honshū, Japan.

Atsumi Peninsula is a narrow strip of land running approximately 50 kilometres (31 mi) east-west, separating Mikawa Bay (to the north) from the Philippine Sea to the south. It faces the Chita Peninsula, to the northwest, across Mikawa Bay. It has a width ranging from 5 kilometres (3.1 mi) to 8 kilometres (5.0 mi), and its highest point is 328 metres (1,076 ft). Its total area is approximately 200 square kilometers.

Atsumi Peninsula is noted for its temperate climate, due to the warm Kuroshio Current offshore. The rock formations at its tip, the Iragomisaki, and its beaches are part of the Mikawa Wan Quasi-National Park. Politically, almost all of the peninsula falls within the borders of the city of Tahara, with its "neck" within the city of Toyohashi.
●

Area/Atsumihanto, Tahara Alps, Kinugasayama, Fujioyama, Zaosan

●

Map/GSI 1:25000

●

Size/20MB

●

Release Date/2015.01.27

●

Update:2016.01.20

●

Version:2.1