Search Map or Mt.
Category
Nagashima, Kagoshima, Shishijima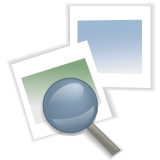 Elevation

403m

Location

Kagoshima

Coordinates

North Latitude32°09', East Longitude130°09'
Source:Wikipedia
Nagashima (長島町 Nagashima-chō?) is a town located in Izumi District, Kagoshima Prefecture, Japan.

Demography
On March 20, 2006 the town of Azuma, from Izumi District, was merged into Nagashima.

As of this merger (but with 2003 population statistics), the town has an estimated population of 12,173 and a density of 105 persons per km². The total area is 116.13 km².
Nagashima, Kagoshima, Shishijima
●

Area/Nagashima, Shishijima, Ikarajima, Katsurajima

●

Map/GSI 1:50000

●

Size/4.2MB

●

Release Date/2013.01.23

●

Update:2016.01.08

●

Version:2.0