Search Map or Mt.
Category
Kamuishiriyama, Pinneshiri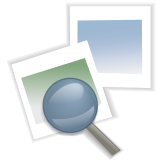 Elevation

946m

Location

Hokkaido

Coordinates

North Latitude43°30'01", East Longitude141°39'45"
Source:Wikipedia
Mount Kamuishiri (神居尻山 Kamuishiri-yama?) is a mountain located in the Kabato Mountains of Tōbetsu, Hokkaidō, Japan. Pinneshiri, Mount Kamuishiri, and Mount Machine are together known as The Three Mountains of Kabato (樺戸三山 Kabato Sanzan?).

Kamuishiri is part of the Dōmin no Mori Kamuishiri Chiku.
Kamuishiriyama, Pinneshiri
●

Area/Kamuishiriyama, Pinneshiri, Machineyama, Kumaneshiriyama

●

Map/GSI 1:25000

●

Size/16MB

●

Release Date/2013.05.21

●

Update:2016.01.15

●

Version:3.0